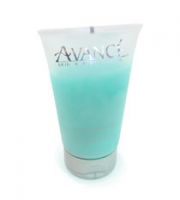 Cures by Avance Hydrating Body Wash
As low as
CURES by Avance hydrating body wash

This body wash smells so wonderful!!I like that you get a really good lather on a shower-pouf without having to empty the whole bottle. Now if we could only get this scent in a perfume......

Cures by Avance Hydrating Body Wash

Simply divine! One whiff of this body wash,which smells like Jasmine, and I was in olfactory heaven! Not only was the scent amazing but the luxurious lather glided over my skin in the most decadent manor that I had to slow down close my eyes and try not to purr in pleasure. After my shower I was drying off in the bedroom when my husband appeared. He asked me if what he was smelling was a new pr...read moreoduct from my latest total beauty collection. I was shocked since he has never showed any interest in the products I get except the occasional "huh, well I'm glad you like it" comment when I am raving about something I discovered in my latest collection. He proceeded to tell me that while walking past the bathroom he smelled the "best thing ever!" and followed the scent to me. He began smelling my neck and rubbing my arms exclaiming WOW your skin is so soft! Well I think you can figure out how this turned into a VERY nice afternoon for us! Afterwards while basking in the after glow he insisted I order the biggest bottle of body wash I could find, as if I hadn't already decided anything that elicits reactions from my husband like this instantly goes into the must have category. Simply one of the best finds of the year!
Back
to top