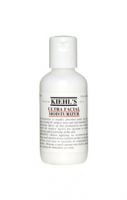 Simple moisturizer without any sun protection

It does easily absorbed into my facial skin and leave it moistured. It is lightly scented. But that's pretty much it. It has no SPF or does not prevent/heal acne. Too simple for my problematic skin.

toxic ingredients

Contains butylene glycol, and 2 kinds of parabens. Will discontinue use and begin plain old inexpensive glycerin.

Not bad

I use all of the other ultra facial line products except for the moisturizer. I use the cream instead. I personally think the moisturizer is a little more oily than the cream. Excess oil causes breakouts so I just use the cream after applying the toner.
Back
to top