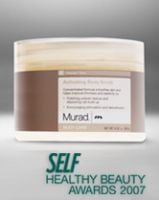 Murad Activating Body Scrub
As low as
murad body scrub

was introduce to same by a friend,wonderful product,would advice anyone to use same

Too expensive and not that effective

I used this every day and found that a simple loofah for $5.00 did the same thing. This product is overpriced. There are many scrubs out there that cost far less. I think Dr. Murad has great products and have been willing to spend the extra cash for something good, but not this. It is not worth it.
Back
to top