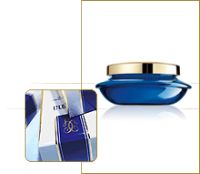 Guerlain Secret de Purete Cleansing Cream
As low as
It is Way Overpriced for what it does!

I found this product to be just a "basic" cleansing cream, nothing special really. As, it has a high pricetag associated with it that I soon found out really isn't warranted. There are drugstore products out there that basically do the same stuff as this product and fortunately are cheaper priced.

too pricey

this is beautiful on the skin and is great if you are too lazy at night to remove your make up... leaves the skin feeling moisturized however the price tag is definitely not worth it....

Guerlain Secret de Purete Cleansing Cream

A very gentle moisturizing cleansing cream that is pefect to use just prior to applying Guerlain's Super Aqua Lotion.
Back
to top