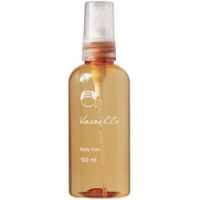 Nice for a few hours...

Then goes away and you need to respray.

I'm in love

I've always gravitated to warmer, muskier scents and this one is just a keeper. The vanilla scent is so RICH and comforting, better than any other I've tried. I've heard on some reviews that it is stifling and sickly, but if you're not a fan of vanilla, then just don't buy this. Because it is so rich, I only spray myself once or twice on the neckline, which is enough to keep me smelling it all day...read more long. Plus this way it will last longer and won't be overpowering to those around you. Absolutely love it.

Classic

This is a lightly scented mist that goes on and has a subtle lasting scent all day long. I use it as an every day scent. The formulation hasn't changed since the early 90's at least - because it's so nice, why change it? It's not a particularly complex scent but nice for every day.
Back
to top