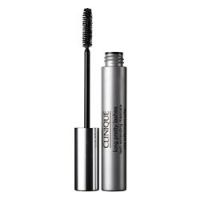 One of cliniques best.

This mascara is really nice. It builds quickly and I only need 2 or 3 coats. It doesn't clump at all. The brush is nice and it really elongates my lashes. It lasts most of the day and I only need a quick coat before going back out at night. I don't apply it to my bottom lashes, but as far as my top lashes are concerned, it doesn't smudge or run at all. One of the best mascaras if your looking for a brand name.

One of my Favorite Go To Mascaras

This is not a show stopper Mascara - This is more natural looking, but it's very true to its name - it gives you Long Pretty Lashes. If I want a dramatic look I often use a volumizing mascara, and then layer a coat of this over the top. For a great natural pretty look, I love this mascara.

Ehh...

I used this stuff about 7 years ago when I was about 18, I always got compliments on my lashes and was once asked if I was wearing falsies. I don't know if over the years my lashes have changed or if they changed the product, but I tried it again and it was blah. Not to mention it would start flaking off during the day and it irritated my eyes.
Back
to top