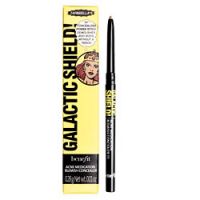 Unimpressive

I'm shocked at the reviews this concealer has received. It only provides light coverage at best, comes in too few colors, and you have to push way too hard to apply it. I've found it to be a complete waste of money. I would never use it on a blemish because you have to apply so much pressure to get any of it on your face that it would really hurt. I'll definitely never buy this again.

Part of my life

At this point, I don't think I could live without this stuff. I apply it every day like a spot treatment. It does a wonderful job at covering up my blemishes and treats them at the same time. I can't leave the house without it! It's extremely easy to hold and apply, very convienient.

Actually works well - good for teenage skin

I bought this for my daughter - wee noticed quite an improvement. Best for just spot treatment.
Back
to top