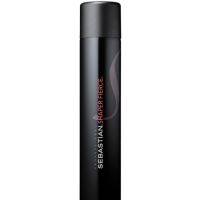 Big, bold hair!

This stuff is pretty awesome, and i think worth the price. This stuff helps hold my big pouf hairstyles and bumps and it pretty much lasts all day. Few hairsprays can do that and that's what I look for in a hairspray. And there are no dandruff looking flakes, even if you spray like crazy! But don't expect a natural feel.I need that stiffness to get the look i want. Strongly recommend it for truely fierce styles.

not for me

I got this hairspray as a gift and I really didn't like it. It didn't hold my hairstyle at all.

great hold, not so great smell

great hold, even for my thick hair. prevents it from falling flat an hour after using a curling iron like it would without this product. only grip: the smell. not my favorite, and comes on too stong for my sensitive nose. i often find myself spritzing my perfume on my hair after using this product.
Back
to top