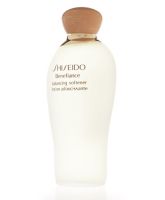 This can save you money over time!

This product will save you on the amount of moisturizer you use over time. It preps skin for moisturizer.

good for dry skin

I have very dry skin and this has gone a long way towards normalizing my skin, particularly in the harsh winter weather. I would definitely recommend this for anyone who is suffering from dry flaky skin and is looking to add some much needed moisture back before moisturizer. It sure doesn't make me use any less moisturizer, but it seems like my faces glows more after I use it. Also, it's an excel...read morelent water-less option for the mornings when all you really need to do is clean out your pores a little. It picks up that build-up you had during the night quite nicely.

It makes my skin feel nice

Great! After you put it on, you almost don't even need lotion afterwards. It makes my skin feel really nice.
Back
to top