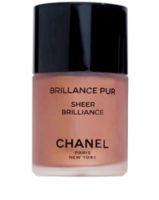 Amazing!

I tried this foundation a couple of times when I borrowed it from a friend, it is amazing, it makes your skin look like it has a natural glow, and it lasts throughout the day!

Awesome Summer Extender

I love to use this mixed with my moisturizer and then apply my my foundation with the beauty blender. I was once a fan of the brush application, but the blender is the bomb... The other reviews are right it is a bit costly and a little goes a long way..

Best Liquid Bronzer

I have to give it up to Chanel on this one. I have purchased this product in "sunkissed" for years and shall continued to do so regardless of price. The formulation and color are genius. I have oily skin and have no problem using this product, even in the summer. It is extremely versatile and works equally well on face and body. I have dark brown skin and this looks fabulous whether...read more applied directly to my skin or mixed with foundation (Prescriptives Transparency). I also apply it under my eye area where it adds light and minimizes shadows. This product provides the right amount of shimmer and my skin looks luminous and younger.