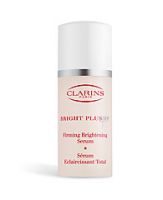 Clarins Bright Plus HP Firming Brightening Essence
As low as
did the product live up to it's claims....not even close

used this product religiously morning and night disappointing!!esp.for such an expensive product

light and natural

i love this product, easy to use, and it FEELS good on your skin!

Love, love, love

This product is fantastic, I couldn't leave the house without having it on. Simple regime, apply in the morning and again before bed for beautiful, heathly, supple looking skin.