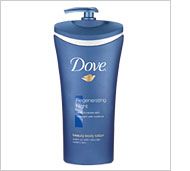 Too strong scent to be nighttime body lotion

This lotion was supposed to be for nighttime use, but the scent was too strong for me to relax. It moisturized my dry skin just like other Dove body lotions, but due to the overpowering scent, it was not very calming. Well, this body lotion seems to be discontinued, but I won't be missing this lotion for sure.

Smells and works great

Good moisterizer. Great package. I little pricey for lotion. Good smell for day or night. Depends on the person.

Fabulous Winter Lotion

I love this product in the winter when my skin suffers the most. Any other time of the year it is just too heavy for my taste.
Back
to top