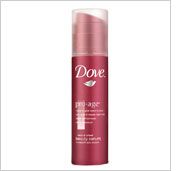 Nice neck and chest cream.

I just turned 40 and this really helps soften the neck rings I'm starting to get. I have been using this for about a little over a week now and see a slight improvement in that area. I expect better improvement in the coming weeks, Love the scent also not to strong.

Cleavage Saver for Over-50's!

This is my 411 when my chest/decolletage gets dry and a bit wrinkly. Takes decades off your cleavage!

Wow Wow Wow

Being 55 years old I need something to help my neck area alot. This is a fountain of youth!!! I put Neutrogena Body Oil on my skin just out of the tub (no towel on the skin please!!!) then this on the neck area. Voila!! My skin looks 20 years younger and no wrinkles. My neck looks wonderful thanks to this amazing product plus I never crinkle up my neck, use high spf and stay out of the sun. Wow this is amazing. And it feels like silk. Yummmmm...
Back
to top