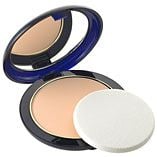 cakey

I expected more from this product, seems to be cakey and dry out my face for some reason.

best powder I've ever used!

Long lasting for sure! Almost like a powder foundation, but doesn't feel heavy and cakey. ALWAYS a staple in my makeup bag.

Love it

From all the ones i have tried this is the best so far. Good coverage and stays dry longer than other brands, won't fade or feel heavy.