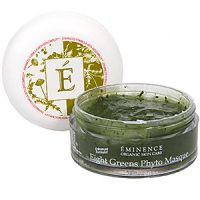 Great for stimulating blood flow

This masque is excellent to increase circulation in problematic skin types. It does have a heating sensation and I prefer to keep it moist with steam. I wouldn't recommend exfoliating prior to putting this on if you have sensitive skin as it can be a little overwhelming. Great treatment for detoxifying skin.

Quality product

I have the hot version. It does the job of giving me fresh, revitalized skin and after using it long term, I'm pleased with the results. I find that using it right after I shower intensifies the hot effect on me and the hot factor is increased as well as the redness I experience - I look like I'm very sunburned if I use it right after a hot shower and exfoliating my face. So, first time users take...read more note and don't try it right before you need to be somewhere in case you react the way I do. The redness doesn't bother me because I go straight to bed but it may bother some people. I enjoy the hot but if you're unsure, you may want to try a sample from your local spa first before investing the money. Overall, I'm very pleased with my results, and like all Eminence products, it's high quality and I will buy it again.

Hot!!

I love this product, i use the hot version not the regular and it kind of feels hot on your skin after five mins of application, not bad hot but kind of ahh good hot, and it leaves your skin super glowing as if you have had a real good workout, i love it.
Back
to top