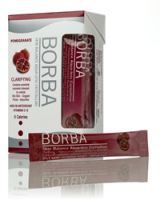 How do you know it works?

The taste is not the best and I didn't see any change in my skin after drinking this for about two weeks. I used the powder packs, not the pre-mixed bottles, but the packets are just as expensive. I received my box for free, but I don't think I will purchase this in the future. I kinda wonder if this works on the placebo effect - if you think it will work then you will see signs that it does. ...read more I fully expected this to do nothing for my skin that eating well wouldn't do as well, and nothing did change with my skin.

Expensive but Worth It

You know, I have no idea if this product actually works. I would like to think that my skin is in better shape than it was when I started using it, but I have no actual proof. However, I love the way it tastes, and I'd rather drink that than a soda (or pop, as my Kansas City family calls it). And who couldn't use some additional vitamins?

Is it really supposed to taste like this?

I bought this while on vacation and didn't try it until we got home. It tastes like roses to me, not at all like what I expected. My intention was to use it as a 'spring tonic' to help detox my skin but I don't know.....
Back
to top