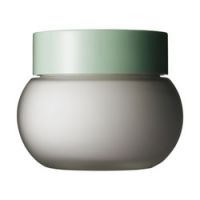 Works Perfect For Quick Makeup Removal as Well As For Cleansing!

This product works great for removing makeup from the face and for cleansing the face too. Now, it is touted as being a tissue off cleanser. However, I don't ever just tissue any thing off of my face. As, with this cleanser I prefer to use a wet facecloth to do so.

Where can I buy this?

I have used this wonderful cleansing cream for over 20 years since I was in college. It was discontinued a few years ago but I managed to buy several jars at the time but am now at the point where it will be gone before years end. Do you know of any web sites or stores where I might be able to buy more?

not so good

roke me out and didn't really seem to get my skin clean.
Back
to top