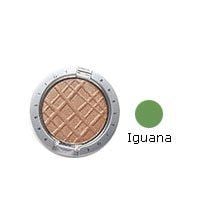 get the pink

there is a pink shade in this line, and its really gorge. you also should grab a few neutrals and a metal tone, bc these staple shades help your high end shadows go the distance and they blend seamlessly and last at least 6 hours on me. walgreens seems to be clearnacing the brand so you have to run is your gonna get these much longer!

love them

I love these eyeshadows. I stumbled upon Ballet years ago and its my go to color I wear almost every day. they stay on and you can't beat the price. I have to buy mine online bc I cant find a store around me that sells them, but it is worth the effort !

Great eyeshadow and awesome colors!

I love the colors these shadows come in (although they are limited) and I have several. They wear well and seem to be decently pigmented so you don't have to use a ton of product for it to show up. It lasts hours and hours although not the entire day. They blend very well which is nice and they don't crease nearly as much as some other eyeshadows I have used. They do crease a little bit by the end of the day but if you use a base, then it won't crease at all.
Back
to top