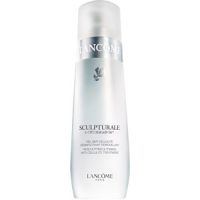 Lancome Sculpturale Resculpting and Toning Anti-Cellulite Treatment
As low as
Lancome Sculpturale Resculpting and Toning Anti-Cellulite Treatment

I have used a lot of Lancome products and have to say I was dissapointed in this one. The product did not live up to its claims nor the length of wear. It is not worth the money for this item. Sorry Lancome you need to do better on this product. Very poor product

This works for me

This anti-cellulite gel definitely firmed and reduced the appearance of cellulite. I am pretty thin but have had noticable cellulite for years. I used it twice a day and noticed a big reduction within a few days. Feels cool.

Results questionable

It's hard to tell if this one works. I definitely feel 'tightening' in the areas of application, but I don't know if there is any lotion that can actually reduce cellulite. Exercising is probably the best treatment! The bottle has lasted me a couple months (with one application per day) but it should because it was over $50.
Back
to top