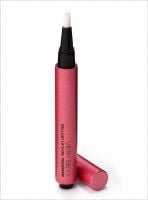 Brilliant indeed

I have really enjoyed using this product. This has quickly become my go to lip color. I never leave the house without it. It last a long time, and well worth the price. My only complaint is that I wish there were more colors to choose from.

Review subject

like this product since its very glossy and shiny and the pigmentation is also very good...i like the lip brush that comes with it and that you don't need to apply very much to get the color....and its also very light feeling and not very sticky like most other lipgloss...also its long lasting

Love Love

I absolutely love this gloss. Posession is my favorite one out of the collection, but they are all nice. The pigmentation is so nice, the color stands out, but in a very nice way. And I just love the shimmering it entails. It is very light feeling, and doesn't carry that sticky, uncomfortable feeling, that most lipglosses have. It looks great on basically any skin color.
Back
to top