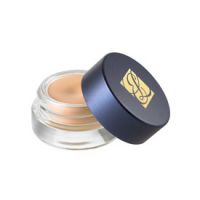 Too greasy for me

I love Estee Lauder eyeshadows so thought I would try the base...I have dry skin and found this base to be too greasy and it creased badly throughout the day. I will go back to Lancome, that one is perfect for me.

Everyday essential

I loooove this. No powder eye shadow graces these lids without it! I have a very 'hooded' eye and oily skin, and this locks my eye shadow in place and stops it from creasing all day long. Only drawback is if it's applied to thickly, it can cause my eye shadow to flakes off on the inside corner of my eye. Less is more. One pot lasts me over 12 months, excellent value.

Worth the money

When I first discovered this product,I thought it was frivolous & just fancy packaging w/good marketing. Then I decided to try it. I was pleasantly surprised at how easy the base glided on,drying to a smooth velvet finish. Then I was even more pleased with how well it worked. My eyeshadow really did stay on all day,no matter what. This product then became an instant classic in my train case, & I would highly recommend it to all of the other makeup junkies out there.
Back
to top