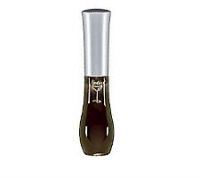 Liptini Lip Liquer Lip and Cheek Stain

I agree with the first review at the top, this product does have a lot of gorgeous colors. Also, I went to one of my local Walgreen's and it seems to have several products from Liptini as well!

The Hunt for the Lipstain Holy Grain is Finally Over!!!

I found Liptini Lip Liquer Lip Stain a number of years ago when it was sold at Ulta (they no longer carry it: :( but it can be ordered from a number of different websites). This stuff is great! The colors are gorgeous. I use the Cherry Brandy color every day and use the Maraschino cherry when I'm in the mood for a brighter red. This lip stain stays on all day! It does make your lips feel a ...read morelittle tight if nothing is put over top. Like all other lip stains, if you use an oil-based lip gloss/balm, the stain comes off. I have found that the Bigelow Mentha Lip Glosses work amazingly over top of these!!! It stays on all day and even if the gloss on top comes off, the lip stain is still there looking perfect!!! No more lip stain hunting for me!!! I could never go back to regular lipstick after using this!!!

I really wanted to like this...

I really wanted to like this. It does stain. Takes a couple of layers, but I find it stains my upper lip more than my lower lip. I've always been a great fan of "MAC" stay-on lipstick -it's amazing - but I wanted to try something new. It just might be my own chemistry that does this to my lips. I would recommend one use a sealer that has moisture to it - for sure.
Back
to top