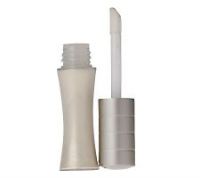 Prescriptives Moonbeam Reflective Eye Color
As low as
Looks great by itself but really shines as a base!

This is the best thing I have found as an eyeshadow base. Sure they look good by themselves too, but they are the absolute best thing for keeping your makeup from going ANYWHERE. If you don't believe me, try it and you will not regret it. If I fall asleep accidentally and don't wash my face, my eye makeup is perfectly intact when I wake up. Zodiac Beige is a staple in my beauty arsenal.

Great base for taupe shadows (satellite wine)!

This has been my go-to eye base for the past week, and I have a ton. I'm surprised this cream shadow hasn't been reviewed yet because it is amazing. This cream shadow glides on very smoothly, though is does feel a bit greasy, and I've only done a thin layer -- I have not attempted building it up because of the texture -- however, once smoothed onto the eyelid, it does not budge. I wore this und...read moreer MAC moth brown as a base (more info on that coming soon) and I forgot to wipe my eye makeup off. The next morning, it was still there and as strong as ever. Retouched the powder and mascara that morning, lasted straight through the day and I had to really rub to get it off that night. Now for the color. This color is a sheerer/slightly lighter version of moth brown, so it is the perfect base for the shadow. It is not a wine color, it is definitely a taupe with a slight touch of red to it. It is shimmery, it is pretty just a wash over the eye, but it is the perfect base for moth brown or any of the taupes in that family. For me, this, some black smudged liner (I like Clinique's creamshaper in black diamond) and moth brown on the lid is the perfect taupe smokey eye. Price is somewhere around $16 USD but can be gotten quite cheaply on Ebay. Applicator is a fuzzy wand. I usually dot on the eyelid and then smear with my pointer finger. As I said, stays all day, and then some. For girls that don't mind sheer application for bases -- I mean, come on UDPP is practically clear on, this works 10x better and creates some color to build off of.
Back
to top