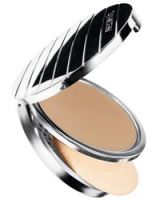 Better dry than wet

I wanted to try this for the anywear opinion. I did not like how it looked on me when wet. It was more cakey and I looked like I was packed with make-up. When dry it was a nice finish - nothing special, that would urge me to buy this product again.

I love this powder!

I have used this same brand for 7 years. It's great. I changed and tried mac for a bit just to see what everyone was talking about and I can mac doesn't stay on the whole day unless you have dry skin. But this powder last the whole day. Great coverage and I don't even need to put a foundation on. It's also great for my sensitive skin. I don't break out. I highly recommend!

good coverage

this is my favorite powder it provides a very good and full coverage the color also blended really well with my skin color. this powder lasts for a pretty long time but you'll probably have to re-apply after 5-6 hours. i tried so many powders; i've probably tried over 10 different brand name powders and this is the best one yet!