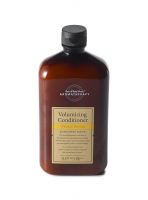 Don't be fooled by the great fragrance

This conditioner is too watery and thin for me. I have to use a fair amount to cover my hair. Plus, more importantly, no significant volume change. The aromatherapy aspect is true. Orange Ginger smells lovely, but that's pretty much it.

the smell alone will make you buy this

I like another reader first got this at a hotel and then thought I have to have this for the smell. It makes you feel like you are doing something good for your hair and your senses. It is like you are at a spa.

WOW!

If you are looking for a shampoo/conditioner that has a wonderful, powerful fragrence, look no further. Bath and body works has made me surrender to the sentual scent. It is the Jasmine and vanilla that I love. My hair smeels so good, that when I move my head, I can smell it. I was a smoker, and hated the way my hair would smell at the end of the day. I used this product, and seriously, no cigg smell. I highly recomed this product.
Back
to top