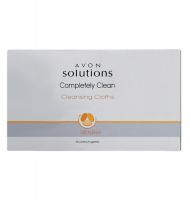 Drying

These clothes are quick and easy to use. A bargain buy. I did feel like they dried my skin out though.

Great for traveling

These are dry and you just add water (but not too much or it will get too soapy) and wash your face and then toss. I don't use them every day but I love them for traveling or overnights.

Not bad

I agree that these are very large and can definitely be cut in half to double what you get in the box. They do a great job of taking off makeup, even mascara. My only complaint is the smell. They are highly fragranced, which I don't really like in a face wash because of my sensitive skin.
Back
to top