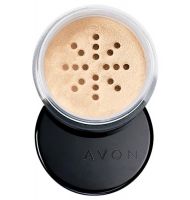 Not the greatest

As with the mineral blush, i just didn't like this makeup. It feels rough going on no matter what brush you use. The colors go on much darker than how they look in the container, so even the lightest shades looked obvious on me. Something in it irritated my skin and make it read and itchy for a few days. I have used other mineral makeups without issue, but something in this line just doesn't work with my skin.

Good for the price

This mineral makeup definitely isn't as good as Bare Minerals, but it is a lot cheaper and can serve as an alternative to it. Coverage is pretty good, although it can get shiny after awhile. It does have a long list of ingredients, so it should not be expected to clear up breakouts or help calm sensitive skin (which is my problem).

It's alright

It's alright. It covers and blends alright, but it ends up caking pretty quickly.