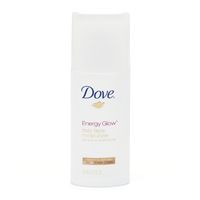 Editor's Rating & Review
Those looking to lube up won't feel quenched after using this moisturizer, which just seems like a light self-tanner. It does darken skin, but just like other self-tanners, it leaves that metallic DHA smell. It seems unlikely that a person with dark skin would benefit from this; nevertheless, it is available in two shades: light to medium and medium to dark. Points off for leaving skin slightly sticky.
Reviewed by the Total Beauty editorial team on 09/25/2007

How we review products
Good Moisturizer

I like this product because it adds a lot of moisture to my skin and adds a slight glow. This is great to use on the face because it doesn't feel heavy or clog pores and the color is natural and doesn't look like streaks. This is a great way to add a subtle glow to your skin.

good moisterizer, glow doubtful

used this for 2 weeks and noticed no glow on my skin

It's Okay.

This is an okay product. Haven't noticed great change in my skin color. The smell bothers me.
Back
to top