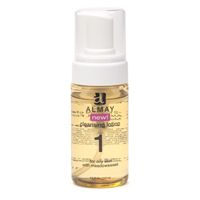 well...

i think this is one of the best cleansers i've used. it's gotten ride of some of my acne, not all, but i've only used it a few times. every time i use it, it softens my skin and does not leave it oily or shiny. it smells.....umm....odd....but it's a good cleanser and they don't test on animals! yay.

What's in this stuff?

When I washed my face with this product, it felt amazingly fresh, but the feeling didn't last very long, and it didn't prevent oil build-up, resulting in breakouts.

nah...

i did like the way it felt on my skin, but it left me feeling itchy.
Back
to top