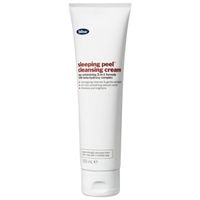 very cleansing...

I use to use this once a week years ago, just to do a deep clean of my pores. I found that too much usage caused a breakout under my skin. It has a nice creamy texture and goes on smoothly. I like natural products so I will not buy this again.

yeah

Got 2 tubes of this from bliss website on sale for like 75% off so I think they may be discontinuing it. Its a really thick creamy cleanser that is a pain in the butt to rinse off unless you use it in the shower or use a wet washcloth to wipe it off. just splashing my face with water to get it off took FOREVER. but it takes all my makeup off and leaves my skin soft.

Very nice !

I'm only 25 but i stole some of this from my mom and i actually really liked it! It's a bit of a sting at first but at least you know it's working. My skin feels clean, soft and smooth and more even. Yay!
Back
to top