Ex "Ugly Betty" Star Becki Newton's Pregnancy Throws NBC Fall Schedule for a Loop
Posted on July 2, 2010, 8:48 AM
Becki Newton, who plained self-obsessed Mode receptionist, Amanda, on ABC's now defunct "Ugly Betty," is pregnant with her first child. Proper body care will have her back in couture-wearing shape in no time.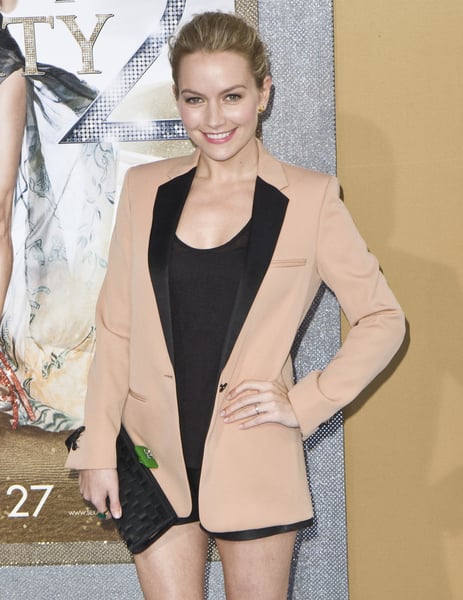 Ex "Ugly Betty" Star Becki Newton's Pregnancy Throws NBC Fall Schedule for a Loop
Becki Newton, who played self-obsessed Mode magazine receptionist, Amanda Tanen, on ABC's now defunct "Ugly Betty," is pregnant with her first child. And while this is great news for the actress, her baby bump is causing a little mayhem at NBC the home of her new show, "Love Bites." But, to those TV execs who're freaking out at the moment, we have this to say: Don't fret! With proper pregnancy
body care
, Newton will be back in couture-wearing shape in no time.
Here's the scoop. Newton and her actor hubby, Chris Diamantopoulos (he was Rob on "24"), are expecting their first child but the situation presents a challenge for her role on NBC's upcoming comedy "Love Bites" because, while other shows can simply incorporate pregnancies into series plot lines, Newton's character on the show is a virgin so, yeah, it'd be a little tough to chalk up her baby bump to an immaculate conception.
So, instead of trying to concoct some cockamamie story line, the peacock network has decided to push the show back to a midseason debut and put a non-celeb version of Donald Trump's "The Apprentice" in the time slot instead.
The good news for the show runners is that with proper
body care
, nutrition and exercise, Newton, who turns 32 on July 4, is sure to bounce back to her pre-pregnancy shape in no time and be able to resume shooting without missing a beat once the baby's born.
Of course, like any one who's expecting, she'll have to take care to stay away from some of the
products that are dangerous to use during pregnancy
. Things like retinoids, which are used to reverse wrinkles and reduce sun damage, parabens, which are found in many moisturizers and conditioners, and p-phenylenediamine, which is found in some hair dyes and bleaches and hair sprays, shampoos and conditioners are all verboten while with child. Happily, we live in a day and age when there are many healthy, natural alternative options available to combat all sorts of beauty issues.