Kim Kardashian to Start Her Own Line of Skin Care Products?
Posted on March 1, 2010, 4:42 PM
The brunette beauty co-owns the clothing store Dash with her famous sisters, has worked with the girls to design and launch a jewelry collection for Virgins, Saints and Angels, and now wants to start her own skin care line.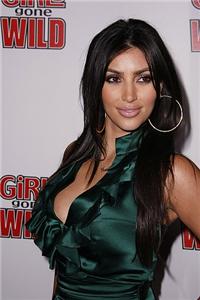 Kim Kardashian says that the beauty industry is her passion.
The reality star, pictured here at a previous event, recently told "People Magazine" that if she wasn't doing what she's doing (which is being famous), she would be working as a makeup artist, or working on her own line of beauty supplies.
Kardashian is always sporting impeccable makeup, so we're not surprised to hear that she's interested in entering the beauty industry, but can you imagine Miss Kardashian standing behind a counter and helping you pick out the right shade of foundation?
However, it seems that cosmetics are her passion. "I really hope that I venture off into the world of beauty and, you know, start my own
skin care
line or my own
hair care
line. I'm really passionate about it," she told the news source.
Hmm . . . it seems like the girl is gearing up to start peddling her own line of products.
What do you think -- would you purchase products from Kardashian's skin care line, or will you stick to your tried and true favorites?