Did Christie Brinkley and Alexa Ray Joel Have Plastic Surgery?
Posted on April 30, 2010, 1:21 PM
It seems like supermodel Christie Brinkley and her daughter, Alexa Ray Joel, had a little pre-Mother's Day bonding time. The mother-daughter duo reportedly elected to have plastic surgery one day apart from each other. We wonder if they spent the rec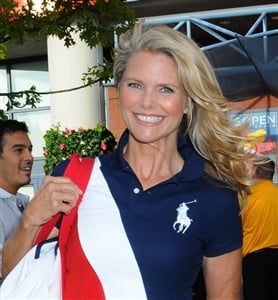 Christie Brinkley and Alexa Ray Joel had plastic surgery together
Joel, Brinkley's daughter with musician Billy Joel, had a nose job, and it appears that her beautiful blonde mother, pictured here, had a face lift.
"Alexa had breathing difficulties due to a deviated septum and decided to correct the appearance of her nose at the same time," a spokesperson for the family told Page Six. "As far as Christie is concerned, she was at Lenox Hill to support her daughter, and throughout her career people have speculated that she's done this or that, which she always chooses to take as a compliment."
Both of the women look great, though we're not convinced that Brinkley had
plastic surgery
. She has always looked fresh-faced and gorgeous!
What do you think, is mother-daughter surgery an experience that will draw families closer together, or does it seem a little unhealthy?