Cameron Diaz Says Sex Keeps Her Looking Young - We Offer Some Other Anti-Aging Tips
Posted on June 3, 2010, 9:34 AM
The blonde beauty attributes her youthful glow to frequent romps in the hay.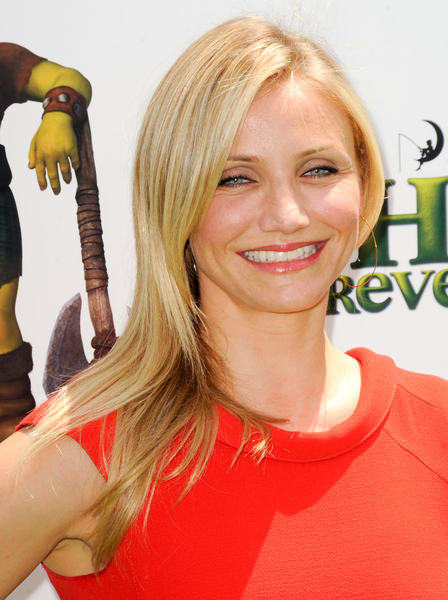 Cameron Diaz Says Sex Keeps Her Looking Young - We Offer Some Other Anti-Aging Tips
"The fountain of youth, let's see. I guess it's exercise, healthy diet, lots of water, lots of laughter, lots of sex," Cameron Diaz says matter of factly in the cover story for the July issue of British Vogue.
According to the actress, who'll be 38 in August, sex is more than just a free and effective
skin care
routine. "Yes, sex, we need that as human beings. It's healthy, it's natural, it's what we're here to do," she said in Vogue and, as she told RealAge.com, "Sex is the most amazing stress reliever. I actually think it's the best for everything. I think it should be 100 percent a part of everyone's life on a day-to-day basis. We'd all be a lot happier."
As much as your mind might be wandering to thoughts of how stoked Justin Timberlake was back in the day, and how psyched her current (rumored) beau, Alex Rodriguez, must be about her healthy libido, let's try to concentrate on the matters at hand, shall we?
Because, while a healthy sex life can certainly contribute to having both a healthy glow about you and an overall sense of well-being, when it comes to keeping the signs of aging and , in Diaz's case, acne, at bay, a few key products are also in order. (
See top tips for fighting acne and aging
.)
For maturing women who want to combat both aging and acne, experts recommend a daily cleanser containing acne-fighting ingredients like salicylic acid, followed by an oil-free, non-comedogenic moisturizer.
Anti-aging powerhouses like retinol do double duty by fighting lines and pimples and peptides, found in many firming serums, encourage cell turnover, which will also help the fight on both fronts.
Sex aside, Diaz, who's significant vocal talents are boasted for the fourth time in the mega blockbuster, "Shrek: Forever After" and who's re-teamed with Tom Cruise for the upcoming "Knight and Day," (opening July 25) has said that, in an effort to keep her skin clear, she's "stopped smoking, gets facials routinely and uses Proactiv." (
See reviews of Proctiv products
.)
Do you think that sex is a cure-all or, with two movie releases this summer, is Cameron Diaz just trying to get some press?