Leighton Meester is Just Not That into Perfect Hair Care
Posted on July 16, 2010, 3:37 PM
The 'Gossip Girl' star reveals that she doesn't mind being a little "undone" when it comes to hair care.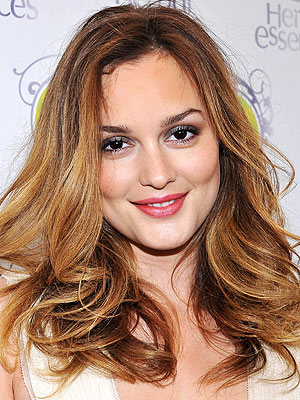 Leighton Meester for Herbal Essences
24-year-old "Gossip Girl" star, Leighton Meester, recently told People magazine that she's "not super OCD when it comes to every little fly away. I like being a little undone." Back in April, Meester signed on with mega
hair care brand Herbal Essences to become their global spokeswoman and revealed that, for the right Hollywood role, she'd chop off her signature long brown locks. "I know it's just hair and I can change it however I want. I haven't shaved my head or anything like that. But, you know if I needed to! It's part of my job to change my hair," she states.

Even though Meester's "Gossip Girl" character, Blair Waldorf, sports traditional long brown layers, in real life, the actress tends to go a bit lighter in shade when she's not working. Embracing change is part of her job and she admits to "playing a part" when she's on the red carpet. I like to have fun with hair and makeup," Meester says. The TV star has a glam squad of her own that includes makeup artist Chris Colbeck and hairstylist, Charles Baker Strahan that keep her looking red carpet ready and create her true image.

"It's all about individuality and making a big statement. I leave it to the pros, they're artists. I'll be like, 'just do your thing,'" Meester touts. "I try different looks and I'm happy that I can achieve them and not look like a clown."

Meester's mantra on doing your own thing and being original made her a perfect fit for Herbal Essences. "My first memory is those iconic [Herbal Essences] commercials back in the day. My mom used it, too," she told Women's Wear Daily of wanting to partner with a brand known for its original and creative ad campaigns.

Meester and her "Gossip Girl" co-stars have been super busy filming in Paris for next season's episodes. The starlet has been spotted all over town with co-star, Blake Lively, attending several Paris fashion shows and even giving each other a little kiss while filming on a Paris balcony.

Would you chop off your hair for a movie or TV role?