Reader Q&A: "What's the best way to get rid of facial hair at home?"

Posted 03/29/12 at 06:22AM by Audrey Fine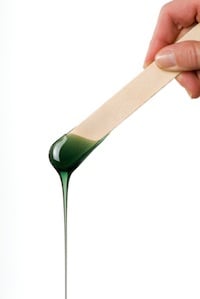 I know, I know. Unwanted facial hair is a touchy topic. But, because we get so many questions about it, I really wanted to address the subject head on.
Now, some might say, "Meh, what's so taboo about it?" But, it's no joke, according to a recent survey, facial hair makes women so uncomfortable that a whopping 56 percent would prefer to discuss death.
Death
! Now, we can't have that, so let's get to a workable solution, shall we?
Obviously, there are many ways to contend with unwanted fuzz; threading, waxing, etc., but in this economy, the preponderance of women seem to be looking for an affordable, DIY option. Case in point: Katrina from Weehawken, NJ who wrote in to ask, "What's the best way to get rid of facial hair at home?"
So, for Katrina, and all of you who're contending with this sensitive issue and wanting to take matters into your own hands, you'll be happy to know that in addition to plucking errant whiskers or bleaching your mustache with a drugstore kit, you can try an at-home hair removal system.
These procedures have gotten a bad rap in years prior due to some that left users' faces red for a prolonged period of time or caused marked irritation. However, thanks to advances in technologies and continual laboratory research they've made giant strides. In fact, one such kit that's found on drugstore shelves (the
Olay Smooth Finish Facial Hair Removal Duo
, $22.99) is specifically designed to remove fine to medium facial hair gently and effectively.
So, don't stress. There
is
an affordable, easy to manage, workable solution out there for you. If you decide to give a home hair removal system a shot, let me know how it goes, I'd love to hear your feedback.

Our Expert Guides