Reader Q&A: "What's an Affordable Way to Get Rid of Under Eye Puffiness and Dark Circles?"

Posted 06/27/11 at 12:34PM by Audrey Fine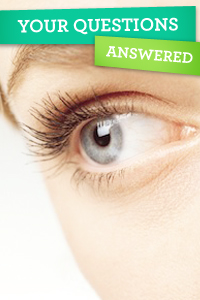 Reader Allie has a common concern; she's contending with under eye puffiness and dark circles and would really like to banish them forever -- without spending a lot of money. Dr. Ariel Ostad, a NYC-based dermatologist, suggests using products that contain any of the following ingredients:
Green Tea
Peptides
Kojic acid
Arbutin
Niacinamide
Doing a web search for products containing these ingredients is a smart (time-saving) way to figure out what you want to buy before heading to the store to read labels. And, checking
Total Beauty's unbiased reader reviews
of products you're considering is always a good idea. (Just type the product name into the search box on the homepage to see the reviews.)
A few under eye creams to consider:
Olay Total Effects Line & Dark Circle Minimizing Brush
, $22.
Peter Thomas Roth AHA/Kojic Under Eye Brightener
, $52
Dr. Dennis Gross Skincare Lift & Lighten Eye Cream Advanced Technology (with Arbutin)
, $60.
Also, since eyes tend to get puffy when we eat too much salt, be aware of the sodium content in your food (it's not good for you anyway) and definitely avoid salty items for three to four days leading up to a major event. And, to prevent fluid from pooling beneath the eyes while sleeping, lie on your back propped up with several pillows.
Want more skin tips? Read the
answers to readers' most common queries
.

Our Expert Guides