Reader Q&A: "Is Putting Toothpaste on Pimples Effective?"

Posted 08/22/11 at 05:32AM by Audrey Fine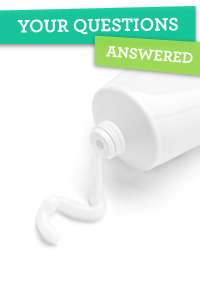 From the annals of our "most frequently asked questions" comes this gem from Luann in Connecticut. (and umpteen other Total Beauty readers). Luann wants to know whether it's really and truly beneficial to put toothpaste on zits. I mean, we've all heard tell of this purported remedy. Heck, many of us have even dabbed on the Crest before bed with hopes of waking up to a porcelain complexion. (I have, I'll admit it.) So, what's the deal? Does it work?
According to people who know such things (aka dermatologists), toothpaste
can
dry out blemishes. That's the good news. The bad? The fluoride in some cavity fighters is so potent that it can
burn
your skin. So, really, with so many legitimate acne fighters on the market today, why would you resort to toothpaste?
If you simply have a penchant for applying white paste to your spots, try this DIY home remedy recommended by New York City dermatologist Francesca Fusco: mix water into cornstarch and dab it on. You'll reap the drying benefits without the risk of burns or other irritation.
Have a beauty question you'd like answered? Type it into the yellow box on
this page
and check back every Monday to see whether we've answered it.

Our Expert Guides