My Top Must-Know At Home Hair Coloring Tips

Posted 11/30/11 at 11:44AM by Charli Schuler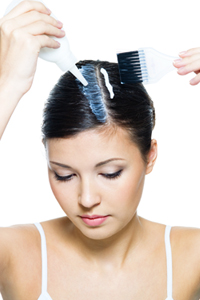 From the horrible ("How did I end up with orange hair!?") to the annoying ("Aack! There's permanent dye on my bathroom counter!"), there's a lot that can go wrong when you crack open a box of DIY hair color.
Sadly, I'm no stranger to these kinds of box color snafus, so I decided to share a few tips -- gathered from personal experience as well as interviews with professional colorists -- that will help you achieve regret-free results. Think of them as your guide to
not
looking like a cheetah or zebra post-dye. You can thank me later.
CLICK THROUGH and view the at-home hair color tips you need to know now ...

Our Expert Guides