Easy Braided Hairstyle How-Tos: After gazing at hundreds of paparazzi photos -- these are the cute styles I'm copying now

Posted 07/21/10 at 04:49PM by Total Beauty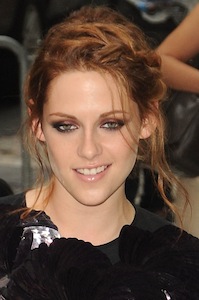 I have a confession to make. I pay more attention to the comings and goings of celeb types than I do to politics, professional sports or, certainly, the stock market.
And, while I'm not proud of it, star gazing is definitely a guilty pleasure for me -- it's mindless eye candy which is just what the doctor ordered at the end of a long, work/kid ridden day.
Because I like to know what George and Brad and Angie are up to (I'm on a first-name basis) and what the kids from "Gossip Girl" are wearing, I look at a ton of paparazzi and red carpet photos. And lately, a preponderance of those have featured various Hollywood beauties sporting super-cute Bohemian braids that I'm now obsessed with copying.
From Molly Sims to Ashley Olsen to Rachel McAdams, this "messy on purpose" style has fast become one of the hottest hairstyle trends.
To get the look, which Kristen Stewart pulls off perfectly here, follow these steps:
Step 1:
Spritz texturizing spray on dry hair, flip your head over and blow dry until the product is no longer wet.
Step 2:
Create a deep side part, grab a three-inch section of hair from the front of your head and braid it parallel across the hairline from your part to your opposite ear. Continue to braid the section until it reaches the base of your ear.
Step 3:
Use a bobby pin to secure it behind that ear and you're good to go. Unless you want to incorporate the look into a messy chignon, up-do or side ponytail -- that's the beauty of this style -- it's incredibly versatile. Plus, because it's supposed to be messy, it's really hard to screw it up.
Did that sound too complicated for you? Then try the messy side braid like Katie Cassidy is wearing here. It's super cute too and much simpler to do.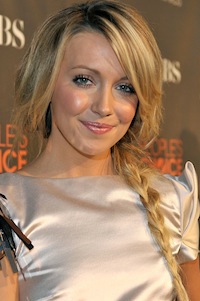 Step 1:
Pull your hair loosely to the side, allowing the shorter layers that want to fall out to do so, and just braid the rest.
Step 2:
Secure the ends with a clear, tiny elastic and you're ready to go. The best part about this is that as the day wears on, and more pieces come free, it doesn't matter.
My take away from this "yay, I've found a new hairstyle" escapade is that perhaps reading celeb "garbage" (as my husband likes to put it) is useful. But maybe, that's a big old rationalization.

Our Expert Guides