How to Do Your Own Bridal Makeup (Slideshow)

Posted 07/05/12 at 08:04AM by Charli Schuler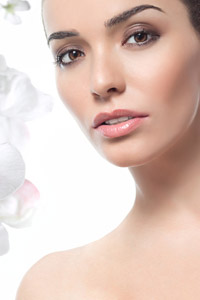 It's July, which means we are officially about a month into wedding season. It also means that a lot of brides have been asking how to do their own makeup. With concerns ranging from, "I'm worried it'll melt off" to "I don't know how to get my makeup to look good in photos" many of these soon-to-be brides are (understandably) antsy.
Personally, I think every bride should hire a makeup artist to make her feel like royalty on her big day. (Seriously, I SO wish I had done that for myself.
Pre-wedding checklists like this one
are enough to think about already!) But, I'll admit that there are exceptions to every rule -- and, of course, the fact that Kate Middleton did her own makeup, and it turned out beautifully, should serve to empower us all.
Whether you're having a destination wedding in a tropical locale or getting married in your own back yard, follow these fool-proof steps -- culled from both my experience as a bridal makeup artist and my favorite celebrity makeup artist Tina Turnbow's recommendations (her clients include Claire Danes and Olivia Wilde). They are sure to help your radiant, gorgeous self take center stage on the big day.
VIEW THE SLIDESHOW NOW...

Our Expert Guides