The 4 Holiday Gift Sets I'm Giving (and Wanting) This Year

Posted 12/09/10 at 04:10PM by Audrey Fine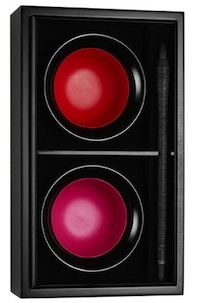 Full disclosure: I am often guilty of gifting what I wish I were receiving. And, as a result, most of my close friends and family end up with oodles of beauty bounty under their trees. Here's a sneak peek at what I'm going to be getting thank you notes for this year. (If you want to know the other beauty bounty I'm busy wrapping up, you can see it
here
.)
No. 1
Lush Christmas Star
, $34.95
This has long been a favorite gift. Who can resist this festive star that's packed with six of their fabled bath bombs? Not I!
No. 2
Philosophy Candy Cane Lane
, $22
A too-cute retro canister is chockfull of the three pepperminty goodies, Candy Cane bubble bath, shower gel and lip shine. Delish!
No. 3
Burt's Bees Holiday Grab Bag
, $25 (down from $50!)
Who wouldn't love a potluck sack full of 12 earth friendly creams, lotions and maybe even toothpaste? The best part is that no two are alike.
No. 4
Nars Bento Box
, $125
For the high end diva on your list comes this "extremely limited" box that contains two hand-poured Kabuki cups filled with two new shades of lip color -- Maiko and Sakura. It comes with a lip brush and is as chic as it is cool.
Looking for a perfect stocking stuffer? This is my favorite
$10 gift
. And, anyone who loves
mascara will adore this great Sephora find.

Our Expert Guides