What Is Up with Wax Tyra's Hair?

Posted by Sarah on July 31, 2008 at 04:43PM

OK, so we can't only talk about the good looks, can we? Madame Tussauds recently unveiled its Tyra Banks wax figure in New York. As you can see from the picture below, they did a pretty good job. Her face looks gorgeous and the makeup is quite sexy. But I have to wonder why they put the ugly blondish streaks in the front of her hair. Tyra's hair doesn't look like that now (see the real-life photo of her below the wax version) and I can't ever recall a time when it did. This is a pretty tacky look and it seems like wax Tyra is stuck with it for the time being. What do you think of Tyra's hair? Should she demand a re-wigging or just deal with it?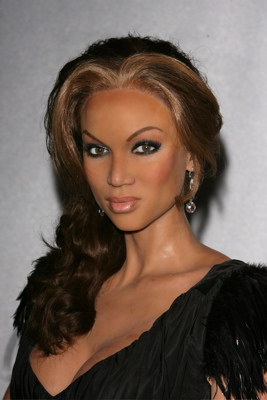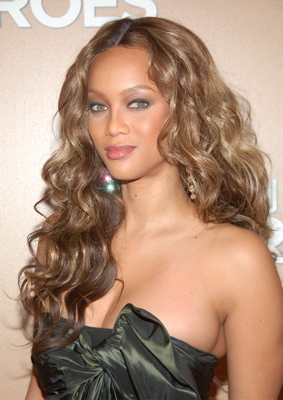 For more crazy highlights (on real celebrities, not their wax counterparts) check out our Celebrity Hair Color Gallery.
Images: Getty Images