The Best Smoky Eye Makeup Look For You

Posted by Kristen on April 6, 2010 at 05:05PM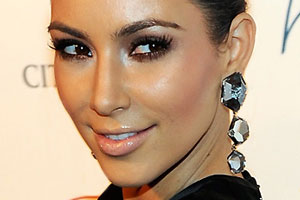 A friend of mine has nailed the smoky eye look. Well, I should preface that by letting you know that she's also drop dead gorgeous (like the super pretty celebs in this spring hair and makeup photo gallery) and has really big, round eyes. Nonetheless, her eye makeup isn't overly perfect, which makes it that much more enviable. It instead has an effortless, semi-smudgy, aloof-cool look to it (see aloof-cool master Chloë Sevigny's latest 'do). So of course it makes me want to attempt the smoky eye look too.
I'm not sure where the heck to begin though. I certainly don't want to look like I'm trying too hard (follow these expert tips so that your makeup doesn't look forced) and I have a different eye shape than my friend. So I took this trusty quiz: Find Your Best Smoky Eye Look, and the results were quite helpful. You just answer a few questions about your eye shape and you get a list of makeup tools and products, and a step-by-step guide on how to use 'em.
The results said that I likely have almond shaped eyes (yup, I do), that it's the most common and easiest shape to enhance (yay), and recommends "a beautifully angled outer corner." The key product that I'm thinking I'll need to work this look is Physicians Formula Shimmer Strips Custom Eye Enhancing Shadow & Liner, $11.95 -- three shades of eyeshadow in a light, medium and darker tone. Wish me luck. And hey, what's your eye shape? Are you almond too? You should take this quick quiz and find out.
• Are you more of a visual learner? Watch this video for some more smoky eye hand-holding.
• Want some fat lashes to compliment all that smoke? Find out how to get the longest, thickest lashes. Ever.
• Wanna be in the beauty know? Join this members only club to get great deals and exclusive offers on beauty products.
• Keep up with the latest in beauty -- follow us on Twitter, add us on YouTube and friend us on Facebook.