Daring Hairstyles to Try (And Easy Ways To Create a 2.0 Version Of Your 'Do)

Posted by Kristen on April 5, 2010 at 05:02PM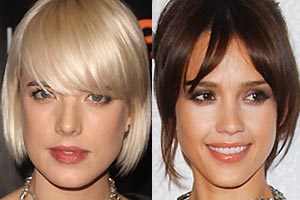 My fantasy haircut (hey, don't laugh -- guys have fantasy football) is a dark, wiggy bob -- if you don't know what a wiggy bob looks like, scope it out here. I don't have the balls to do it -- yet -- because my hair is currently super long and blonde, so that would require a gigantic leap to the other end of the hairstyle spectrum. To satisfy my boredom in the interim, last October I bought a short, brunette wig with blunt bangs (see the best celeb fringe here), and built my flapper girl Halloween costume around it. And though I've been so tempted to rock the wig on a night out, I haven't had the guts to actually do it. So on a day-to-day basis, I try to at least style my hair differently. I go from braids to buns, headbands to half-up styles, straight to wavy, etc. (I stole most of the looks from this photo gallery of 16 New Quick Hairstyles to Try).
I am ready for some change though, just not a bob or a complete color change (find three ways to spruce up your hair color here), and these hot new haircuts are totally tempting me. Some are simple hairstyle updates (I'm especially considering Look 1), and a few are more daring, inspiring ones. Check them out, then let us know if you're brave enough to sport one of the daring 'dos.
Look 1: Haircut Update: If you have long, one-length, straight hair, try …
Adding bangs and long layers and "bring up the length to the collarbone," says Erin Anderson, co-owner of the Woodley and Bunny Salon in Brooklyn, N.Y., to freshen up your style. See how to ask your stylist for it.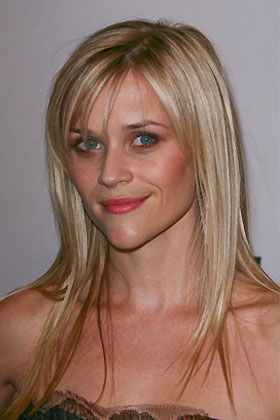 Look 2: Haircut Update: If you have long, curly hair, try …
Letting your stylist play around with proportion and shape, and don't be afraid to let the curls be free and a bit uneven -- curls should be fun and somewhat haphazard looking. See which products and tools to use to achieve this look.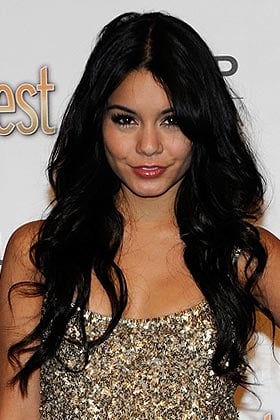 Look 3: Haircut Update: If you have short hair or want to go shorter, try …
A super short cut, but one that isn't too boyish-looking. Anderson says your cut should be a "mixture of hard and soft." See which types of hair this is best for.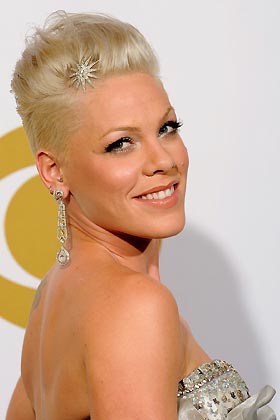 Look 4: Dramatic 'Do: If you want to look like a rockstar -- even if you're not one, try …
A modern version of Joan Jett's signature look. Ask your stylist to make the crown section of your hair disconnected and shorter than the rest, with more volume at the top (not a mullet though). Get style tips here.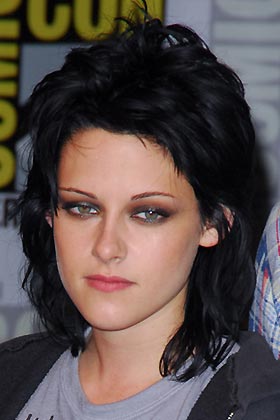 Look 5: Dramatic 'Do: If you want a more aloof-cool lob (long bob), try …
A cut reminiscent of Kurt Cobain. Yup. The godfather of grunge's hair is making a comeback … for ladies. See how you can get a DIY cut.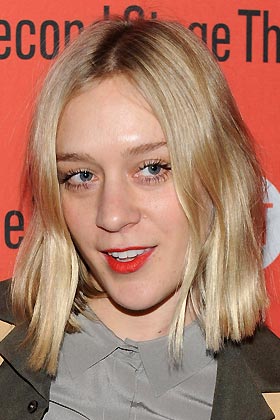 • Is a short hairstyle right for you? It might be if you have delicate features like TotalBeauty.com reader Elie, see how we transformed her style.
• Would you rather try an easy hairstyle update? Follow the lead of these celebrity beauties and tweak your blah 'do by cutting bangs.
• Have you had a recent hair blunder? You're so not alone … check out these amazing and awful celebrity hair color photos.
• Wanna be in the beauty know? Join this members only club to get great deals and exclusive offers on beauty products.
• Keep up with the latest in beauty -- follow us on Twitter, add us on YouTube and friend us on Facebook.