Our Fave Looks from the Golden Globes (and How to Get 'Em)

Posted by Kristen on January 13, 2009 at 04:28PM

Award season is upon us, let the parade of cleavage and collagen begin! Seriously though, we love seeing our favorite celebrities all glammed up on the red carpet (and the occasional style disaster can be fun too). Here are our favorite looks from the Golden Globes and how to copy them at home.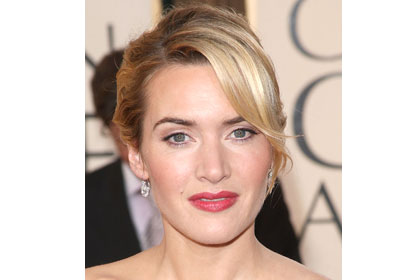 Kate Winslet
We love this softer, more modern version of a classic old Hollywood makeup look. Recreate it by sweeping champagne-colored shadow on lids and lining eyes with dark brown pencil (Not skilled with a pencil? Watch this how-to video to brush up). Sweep on peachy-pink blush and finish with red lipstick applied with a brush (try Clinique Colour Surge Butter Shine Lipstick in Parisian Red).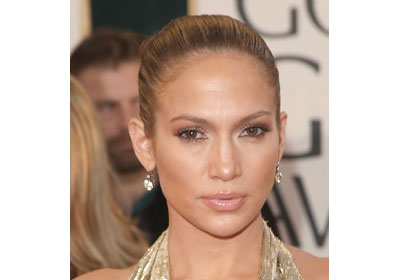 Jennifer Lopez
A sleek bun paired with sultry, bronzy makeup is classic JLo. Accentuate eyes by sweeping on bronzy metallic shadow (try Urban Decan Eyeshadow in Baked). Line eyes with dark chocolate pencil and apply false lashes for mega drama. Still trying to master the technique? Watch this how-to video.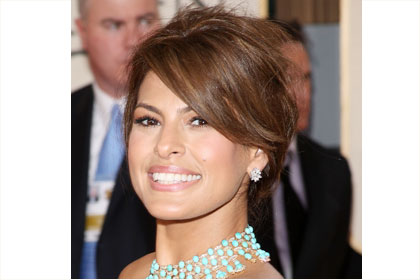 Eva Mendes
Eva's soft pink palette gives her an angelic-like glow. Try a pink blush or highlighter like Benefit Dandelion on the apples of your cheeks, and pair it with a light rose lipstick. Note sure what shade suits you? Take this quiz to find out.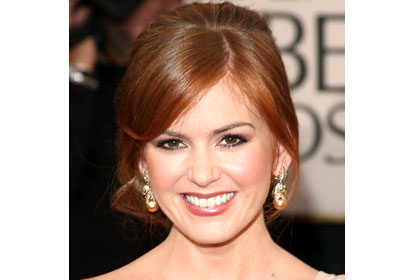 Isla Fisher
Her red hair is too-die-for and the hot shade this season. You could try one of these top-rated at-home hair colors to get it for yourself … or visit a salon if you're less adventurous.
More interested in her gorgeous makeup? Use several coats of a thickening mascara (try MAC Zoomlash mascara) to define your eyes and a berry-colored gloss to punch up your lips (we like Victoria's Secret Very Sexy Lip Gloss in Minx.)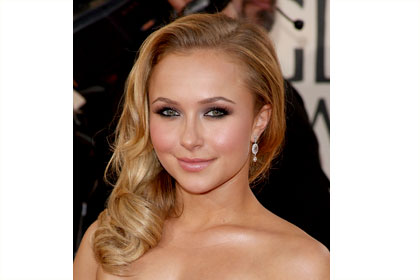 Hayden Panettiere
Hayden always wears a smoky eye so well (learn how to do one by watching this how-to video) and we're loving her tastefully-long extensions (she has a bob, remember?). Recreate the gorgeous glam waves by using a large-barreled curling iron (try Conair Instant Heat 1 1/2" Curling Iron). Roll your hair in the iron (holding it horizontally) from roots to ends. Brush out curls once cool to soften and blend them together.