No More "Mom Hair"! Your Thoughts on this Sexy Makeover?

Posted by Sarah on January 26, 2009 at 04:00PM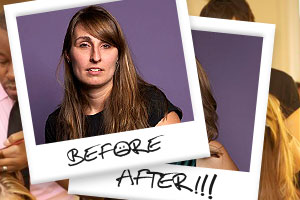 Working full time and taking care of kids doesn't always leave time for hair and makeup. (Sheesh, we don't know how these hot celeb mamas do it ...) So we gave this mom a sexy new look that takes only minutes to style.
• Check out this dramatic hair makeover.