How Many Products Do You Use Every Morning?

Posted by Sarah on October 24, 2008 at 04:10PM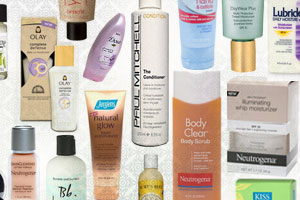 Our latest homepage poll showed that about 75 percent of you use more than one hair styling product on most days. I'm a frequent multi-product user myself (usually a root lifter and then a gel or mousse) but lately I've been trying to save time by only using one product.
My current favorite is Aussie's Opposites Attract Styling Mousse, which adds just enough volume that I don't need the root spray.
I'm wondering what two (or three or four) products you reach for in the morning to style your hair. Is it mousse and shine serum, gel and hairspray, smoothing cream and pomade? The combinations are literally endless but I'm sure many of you have suggestions for the perfect hair styling "cocktail." Or maybe you have a product that combines two products to save you time and counter space. Please share your thoughts and suggestions by hitting the "comments" below.