How cheap can a decent haircut cost? And how long can I really go between cuts??

Posted by beth on December 2, 2008 at 05:16PM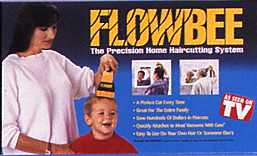 After getting burned on some bad purchases (see worst concealers and 9 bad eyeliners), I'm suddenly feeling very, uhh, cheap. So while I'm saving a dollar here/there buying cheap-yet-awesome beauty products like these, I got to daydreaming about how I can save a LOT of money.
Two words for you: Skipping. Haircuts. Bad idea? How long can I go before people start talking smack about me? Or am I better off just going somewhere cheap? (Flowbee, anyone?)
Here's some more help to stretch those beauty dollars: