Bobbi Brown's Tip for Transitioning Makeup for Spring

Posted by Kristen on September 18, 2008 at 09:44AM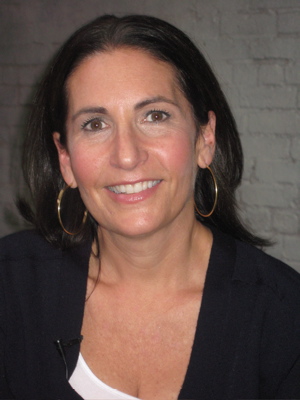 I caught up with the lovely Bobbi Brown, above, backstage at the Tory Burch show during New York Fashion Week. I'm always amazed at how calm she is in the midst of all the craziness. Anyway, she said that the best way to transition your makeup look from fall to spring is to just add one new product. Instead of changing your whole look to follow a trend that you may not end up loving, it's best to invest in one product that you'll be able to wear over and over again. This spring, expect to see new shimmering shadows in gorgeous silver and gray hues and a new illuminating bronzer that's supposed to look great on fair skin tones. I can't wait to get my hands on the bronzer. With fair skin like mine, finding a light enough bronzer (that doesn't look like dirt) is tough.